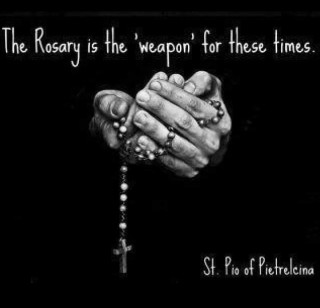 Recently I have found myself sighing and muttering under my breath, "What is the world coming to?"
Where can we find hope in our society and our country today? After experiencing several long months of lockdown and its devastating effects, we now have to endure images of destruction and looting in so many of our cities in which we live, work and love. It's disheartening, even for the strongest of hearts.
How can we evaluate all this unrest on a spiritual level? What conclusions can we draw? Has God abandoned us or is He working more powerfully than ever in all this chaos? Of course, the answer is, God is always with us and even more closely when we are suffering. However, all of these anxieties and questions are normal right now, but remember, there is always hope.
Our hope is the Lord! Romans 15:13 states,"May the God of hope fill you with all joy and peace in believing, so that you may abound in hope by the power of the Holy Spirit."We, as followers of Christ, should look to our God for hope and not to our country or our society. Keeping our focus on the Lord for our strength and our guidance shall always result in our peace, because He alone will never disappoint. He alone can fix our country and our societies. He is the source of all goodness.
As far as understanding the upheavals we are seeing and experiencing in our nation and in our world, the only way we canevaluate themis spiritually. Spiritual battles have always existed but appear to be more prevalent as we can see both the actors of good and of bad all around us. The only conclusion we candraw is that the spiritual realm of Heaven and of the netherworld is hard at work as they fight for souls in today's world. This is where Medjugorje comes in. Why has Our Lady come now? And why has she been appearing for so long? It must have been very necessary for her to descend from heaven to teach us how to love, seek peace and turn our lives back to God. Many of us must not yet have answered her call and as such she continues to appear, to lead us to her Son. Thank you Blessed Mother for your fiat and for loving us so much.
Lastly, has God abandoned us? No, of course not. We were never promised a life devoid of trials and tribulations. In John 16:33, Jesus said, "I have told you this so that you might have peace in me. In the world, you will have trouble, but take courage, I have conquered the world."Take heed from this verse, no matter what problems we face, God has overcome them.
In James 1: 2-4,God tells us how difficulties strengthen our faith: "Consider it all joy, my brothers, when you encounter various trials,for you know that the testing of your faith produces perseverance.And let perseverance be perfect, so that you may be perfect and complete, lacking in nothing."
One of the conditions I have found many of our readers are experiencing right now, is that of confusion. Where do we go to from here, they ask me. Our Lady has given us a clear directive, "… Through fasting and prayer one can stop wars, one can suspend the natural laws of nature… (July 21, 1982) This is how we can change our world. We can change nothing unless it is on our knees. In Janice Connell's "Queen of the Cosmos", Medjugorje visionary, Ivanka tell us: "…I know the future of the world - not just my own life history but the future of the world. It is a heavy burden. I know I must pray and fast as the Blessed Mother asked… Anytime I think about it, I try to pray more and fast."
As simple as this sounds, prayer and fasting are our spiritual weapons for this difficult time. Take out your rosary and pray for peace in people's hearts, in our nation and in our world. This way, you join the spiritual army of the Blessed Mother in her desire to save the world.
Judith Weible
If you have enjoyed this article, CLICK HERE TO SIGN UP for our monthly newsletter and enjoy more articles similar to this one!